With the weather finally cooperating, it's time to think about the great outdoors. No homeowner sets out to create a mediocre backyard, but what makes a perfect backyard? That's relative.
There are a few elements that transcend personal style, location and even budget. They create a framework for you to build on and transform your outdoor space into something special and uniquely yours.
Here are five secrets to the perfect backyard and a few ways to make them work for you:
Create A Backyard "Floor Plan"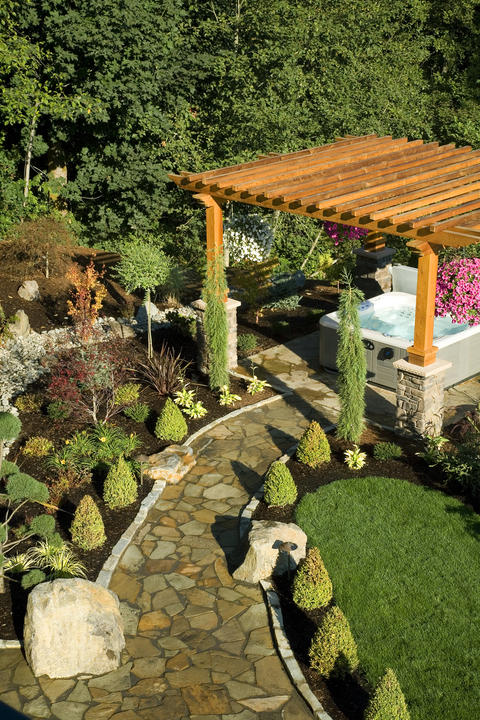 You'll spend many hours in the backyard once it's complete. So it makes sense to give as much attention to space planning here as you would for an interior room.
There are landscaping computer programs or landscape designers that can help you plan where each backyard element goes. The good thing about working with a person instead of a program is that a designer can offer style input that sparks your imagination.
Start with the fixed elements where you'll spend the most time and work out from there. It's more important to know where a patio or deck, hot tub and brick pizza oven will go first. You can plan landscaping beds around them.
As a general rule of thumb, you'll want entertaining areas near the back door to the house. This makes carrying food and drinks more convenient. The areas farthest from the house should include things you don't want to see, such as lawn equipment.
Design Shade if You Don't Have it Naturally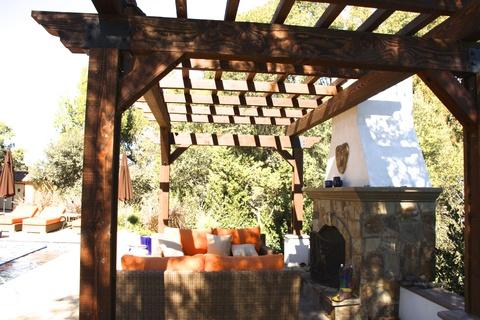 The sunshine is great, but you'll also need shade. Mature trees create natural places to escape the sun's rays, but if your trees aren't in a good location, or if you have no trees at all, you'll need to create those shady areas artificially.
Umbrellas are probably the simplest way to block the sun. Some are portable, so you can move the shade around as you like.
A more fixed shady area can be created using a pergola with all-weather curtains or fabric awnings that roll out and retract.
Install Layers of Outdoor Lighting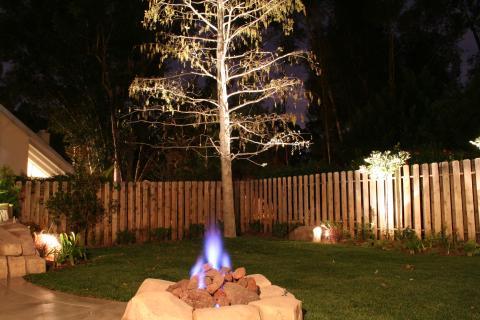 A well-planned backyard needs more than a couple of lights by the back door. Modern exterior lighting knows no bounds, so you can add as many or as few fixtures as you want.
Deck lighting is available to sit atop the posts and recessed lights on decking steps brighten walkways without being intrusive. Patio lighting can wrap the perimeter, nestle in planters and stand proud on decorative poles.
Whimsical lighting adds a little fun to the backyard. For example, exterior-grade string lights twinkle in trees, while solar-powered globes illuminate small shrubs.
Just like your home's interior, layered lighting lets you make adjustments based on the activities outdoors. If you're hosting an evening BBQ, you can brighten the whole backyard using all of the lighting elements you've installed. For an intimate evening on the patio with a glass of wine, you may only want a touch of ambient lighting.
Choose Low-Maintenance Plants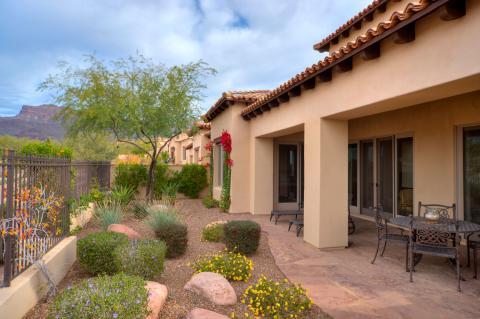 From the grass or ground cover underfoot to the flowers or plants in beds, low-maintenance vegetation helps keep your backyard looking its best. Drought-tolerant species mean you'll water less and probably mow and prune less too, even in areas where rainfall is scarce.
If you're unsure about which grass, shrubs and flowering plants are best for your area, schedule a consultation with a landscape designer. It's critical to work with, not against, your natural environment. What works in New England won't work in southern New Mexico.
Remember that your local big box store carries many things that aren't necessarily appropriate for your hardy zone. Petunias might look beautiful when you buy them, but could quickly die once planted in your yard.
Don't Overlook the Importance of Privacy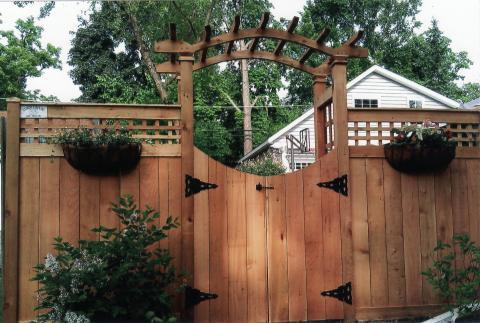 A private place to relax is more comfortable than one that's exposed to surrounding properties. Elements that block neighboring views are one of the most important features of a perfect backyard.
A privacy fence works for some homes, but other locations might have zoning restrictions against them. If you can't install a tall fence, you'll have to get creative.
Lattice is a humble and underrated material. With a small amount of framework, you can erect a lattice wall in any area where you need privacy. Plant lush vines at the base, even in pots, and the vines will overtake the lattice with vibrant color.
A more permanent privacy solution is growing a tall hedge. This can also serve as a windbreak, which is great if heavy breezes are sometimes a problem.
Conclusion
Designing the perfect backyard is part inspiration, part determination and a little bit of good luck. Not everything works, no matter how solid the plans, so remember to stay flexible.
When deciding on what you want (and what you don't), stay true to your lifestyle. If you're casual and laid back, an equally low-fuss outdoor living space will likely make you the happiest. Just remember, the backyard doesn't have to be perfect for anyone except you.
Before hiring a professional landscape designer, don't forget to request free estimates from local contractors.